Practical Legal Knowledge For New Immigrants and Business Owners
SEMINAR TITLE: PRATICAL LEGAL KNOWLEDE FOR NEW IMMIGRANTS AND BUSINESS OWNERS
SPEAKER:> Attorney Saul Schapiro, Sam Ledham P.C.
LOCATION: MIT (ROOM 401, BUILDING 34), 50 VASSAR ST, CAMBRIDGE, MA
TIME: 2:00 TO 4:00 PM, DECEMBER 10TH, 2006 (Sunday)

Attorney Schapiro is a very dedicate, successful and well known lawyer.  He has practiced his legal profession over 30 years.  It's OCEAN's honor to have him with us at an unusual time.  Saul is going to talk about three things to our seminar:
1. Basic legal knowledge for the new immigrants;
2. Basic legal knowledge for somebody who starts new business,
3, Facts of OCEAN legal case in the past few years.
Pictures taken during this seminar:
N. Attorney Saul Schapiro (left) and his assistant Attorney Sam Ledham(right)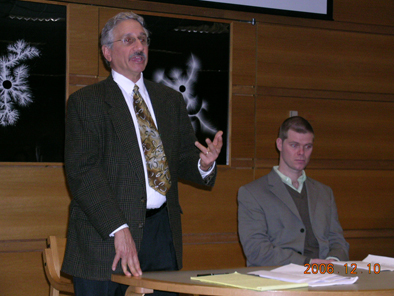 OCEAN's President and Chairman Dr. Wan Wu present the honorable certificate to Saul at the end of seminar.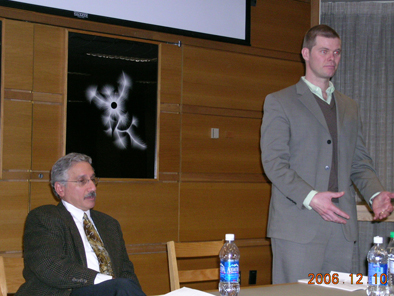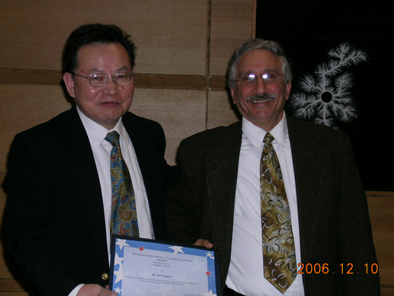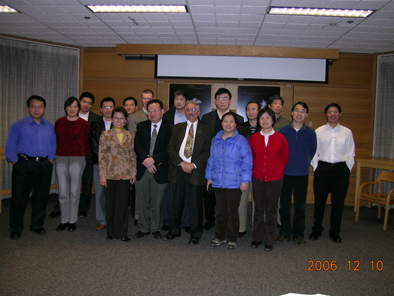 Some of the attendees also took pictures with the two attorneys.